Exciting new Young Adult books are in the library!
The Crescent Stone
These three lines will draw you in:
"A girl with a deadly lung disease…
A boy with a tragic past…
A bargain that brings life, but may cost more than anyone can imagine…"
Written by Matt Mikalatos, The Crescent Stone: Sunlit Lands Book One, is a story about a young girl with a terminal lung disease and a boy struggling with guilt. Both want better things, to make their ailments disappear, and one day a  stranger from a magical, distant land gives them a way out. But is it worth it?
This is the first book in a series, which I know will make readers anticipate book two! Check out Matt Mikalatos' other young adult books on his website.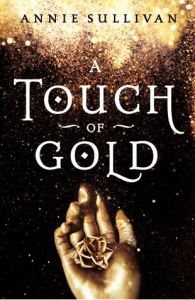 A Touch of Gold
Annie Sullivan weaves a captivating tale based on an old Greek myth. Princess Kora lived a wonderful life, until she was afflicted with a curse caused by her father, King Midas. Kora's appearance is that of a living statue, her skin shines like gold, but that is not all that haunts this brave and lonely character. She lives in seclusion, trying to avoid everyone, scared of her powers. However, Kora does wish for companionship, which she finds in a young duke whose family has been cursed by the same cruel god. She and her newly found love are thrown into a adventure to retrieve her father's golden treasure, which only she can find because of her "curse". Will Kora find the gold in time? And will she find a lasting love?